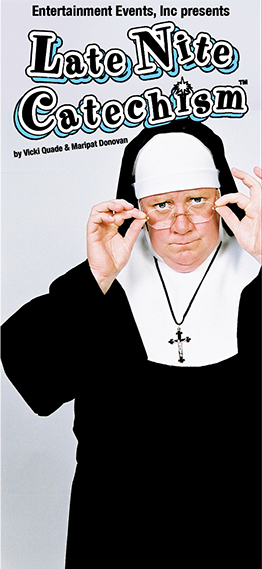 Late Night Catechism
June 26–June 30, 2019
Call it Loretta Young meets Carol Burnett. This is part catechism class, part stand-up routine. It's an interactive comedy, one of the longest running shows in Chicago and U.S. theater history.
The New York Times calls it, "hilarious, well-written and inspired." Jeffrey Lyons from TV's Sneak Previews calls Late Nite Catechism "something to savor and enjoy….one of the most intimate, rewarding shows in town."
Click on the green button below the date and time you wish to attend.