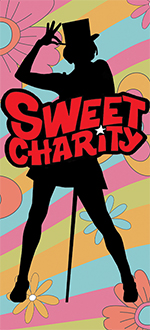 Sweet Charity
A New York taxi dancer is open-hearted but unlucky in love, until she meets a strait-laced claustrophobe and nurses him through an elevator jam, in this musical adaptation of the Federico Fellini film The Nights of Cabiria. Written by Neil Simon with music by Cy Coleman.

Call 215-297-8540 for tickets.
Single tickets $59 each.