Broadway star directs "The Fantasticks"
Bucks County Herald, June 21, 2018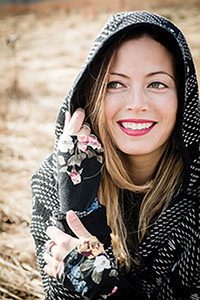 Irene Molloy, a former piano student of Howard Perloff, artistic director for the Bucks County Center for the Performing Arts, would say, "Why do you keep asking me to sing? I am here to learn how to play the piano." "Her voice just knocked me out," said Perloff.

Molloy was 15 years old at the time and was performing in Howard's production of "Tony 'n' Tina's Wedding." Fast forward to today and she is now directing "The Fantasticks," playing at Delaware Valley University, for the Bucks County Center for the Performing Arts.

A Bucks County native, Molloy attended St. Jude Elementary School in New Britain and Archbishop Wood High School in Warminster. She had the leading role in Andrew Lloyd Weber's "Whistle Down the Wind" and Frank Wildhorn's "Civil War," both on Broadway.

Molloy is a performer, musician, writer and director who has appeared on Broadway, television and film. She is most known from her regular roles on "Grosse Pointe" (WB) and "Andy Richter Controls the Universe" (FOS), as well as from her solo album, "County Line."

She has been nominated for the Outer Critics Circle and Helen Hayes awards for her work in theater, and her music has been featured on radio stations across the U.S., including 90.7 WFUVNY. She co-founded Radiant Bloom Productions to develop new works by women in the performing arts.

The show opens June 27 and will run for two weeks, the first week through July 1, and the second week July 25 to July 29. Tickets start at $37 at buckscountycpa.org or 215-297-8540.