Meet A Chorus Line Director and Choreographer
Director and Choreographer Jim Raposa and Claudia Shell-Raposa thank Howard Perloff, The Bucks County Center for The Performing Arts, its board and, Delaware Valley University for their collaborative vision of bringing theater to Doylestown and the surrounding areas. Jim and Claudia feel very fortunate to be a part of a theatrical community committed to bringing quality theatrical experiences to the area, arts education to local youth, and to provide a space where all artists interested in the areas of performing and creativity can be nurtured.
Jim and Claudia met on Cats over 26 years ago, fell in love and got married. Together they've performed in well over 100 shows ranging from experimental to regional to Broadway in ballet, opera, film, and TV. As director and choreographer, they've mounted over 50 shows regionally in Weston, VT, Manchester, VT and Salem, NY. They've been on staff for eleven years as directors and educators of the highly successful, Theater and Dance curricular, preprofessional/collegiate training programs for aspiring actors, singers and dancers at Burr and Burton Academy in Manchester, VT. Their goal to foster new generations of performing artists is no more important than using theater and dance classes as a medium to help any young person gain confidence and self-esteem, while learning important life lessons that can be used in any career.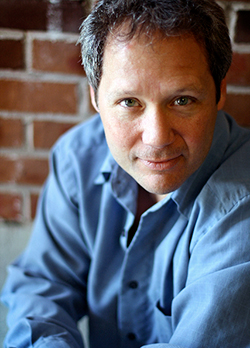 Jim's just finished appearing in Our Town with Christopher Lloyd at the Weston Playhouse as Howie Newsome. His favorite directing and choreography credits include: Rent, Avenue Q, Chicago, Grease, You're A Good Man Charlie Brown, Cabaret, Good News, Pippin, Little Shop of Horrors, A Chorus Line, Antigone, Play On!, Laramie Project: Ten Years Later, The Odd Couple: The Female Version, M*A*S*H, 12 Angry Jurors, Almost, Maine, and Harvey.
His long career as a performer includes Broadway/LA: Cats (Mistoffelees, Skimbleshanks, Mungojerrie), The Lion King (Ed, Timon, Zazu), Ragtime(Stanford White). Regional: On The Town (Chip), George M. Cohan Tonight! (George M. Cohan), I Do, I Do (Michael), Singin' in the Rain (Cosmo Brown), A Chorus Line (Mike, Zach), Guys and Dolls (Benny Southstreet), Music Man (Charlie Cowell), Man of La Mancha (Pedro). Film: For The Boys, Teenage Mutant Ninja Turtles III (Donatello) and Newsies. Jim is a proud member of AEA, SAG/AFTRA, AGVA, and NEA.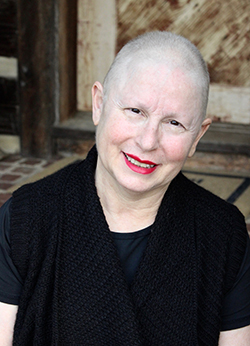 Claudia's career, that has spanned over 40 years started with her training in ballet and appearing in multiple Nutcrackers. She's staged and choreographed for musical theater and dance companies and some of those favorites include: Cabaret, Chicago, Pippin and A Chorus Line. Performance credits include Broadway: Cats (Victoria the White Cat), Merlin. National: On Your Toes. Regional: American Dance Machine, Kiss Me Kate. Opera: The Met, Death in Venice. Film: All That Jazz. Claudia's on staff at Burr and Burton Academy and as the Director of Dance and the Artistic Director of the BBA Dance company she supplies to young, aspiring dance artists a safe space to learn different forms of dance technique while empowering them to explore the language of movement and choreography in a supportive atmosphere. She is a proud member of AEA, SAG/AFTRA, and the NEA.